Becoming Bendy is "new and improved"! 
You'll find new mindfulness prompts and have the opportunity to
develop your wellness vision and set goals in the first week.
As always, you'll experience the same safe and compassionate environment
that supports you in changing at your own pace.
New to Becoming Bendy?
Check out Patti's story, details about the class,
and testimonials from Bendy alumni below.
Save $27 if you register by August 10, 2013
Created in partnership with
From Patti Digh:  For years, I've committed and recommitted to eating well, moving more, and losing weight. Usually I start with a completely unrealistic plan (lose 20 pounds this month! exercise every day for an hour!)–a plan I can't possibly maintain for very long. And if I don't follow it to the letter, I might as well give up and eat chocolate lava cake. And so I do.
A few years ago, my husband, John, created a video for our oldest daughter's graduation from high school, documenting Emma's life since birth to that moment of going to college. As I watched, it became so clear that I had spent the last 18 years trying to hide behind other people in photographs, buying and wearing clothing I didn't love but that fit over my hips. Eighteen years. Not walking in the world in jeans, a simple t-shirt and flip flops, but in every outfit covered by a big over-shirt. Not wearing a bathing suit, never wearing shorts. Hiding. I watched it a few times, each time realizing that I knew exactly how I felt about my body at that point in time. Every pound a witness to a heartbreak, a change, a fear, a celebration.
The morning I was tested for ovarian cancer, I sat in the parking lot sobbing, and then drove to the Chocolate Fetish and bought a nine-pack of chocolate covered caramels with sea salt and ate them all in the car. When I found out the test was negative two weeks later, I drove back to the Chocolate Fetish, bought another nine-pack of chocolate covered caramels with sea salt and ate them all in the car. I told Michael Scholtz, my brilliant wellness coach and personal trainer. "So," I said jokingly, "do you think this means I'm an emotional eater?" He smiled a quiet smile. "Well, Patti," he said, "if you had only eaten them when you thought you were dying, maybe not." He paused. "But the fact that you ate them when you found out you would live… yeah, maybe." We laughed. Yes.
In November of that same year, I ended up in the emergency room with what I thought was a heart attack. It wasn't. But my blood pressure was very high: 188/144. "I want you to sweat six days a week," my doctor said when giving me the prescription for blood pressure medication. I knew what he meant: lose weight.
Does any of that sound familiar?
I've struggled with weight – and emotional eating – most of my adult life. Finding wellness coaches and authors Michael Scholtz and Greg Hottinger was the thing that finally started me on a whole new path–a healthy one filled with grace for myself as I am right now, along with the motivation to be healthier and more fit. And while I'm definitely still a work in progress, I'm on my way in a much different way–one that will last because I've gotten to some "root stories" about food and my body.
Because I was really tired of failing to reach my goals, of hiding behind people for photos, of struggling to keep up with my kids.
I knew when this shift happened that I wanted to make this possible for others, so I asked Michael and Greg to partner with me on an online class/community called "Becoming Bendy." I want to invite you along for the journey as I continue to learn from them and deepen my journey toward wellness. Here's what I mean by "Becoming Bendy":
Bendy is flexible, strong, able to move fast when it wants to. Bendy feels connected to body, stretched, confident, able. Bendy is a body not in competition with other bodies, and not even in competition with itself. It just is. Stretched and tall and aware of its Self. Bendy is a body to go along with a head; it is learning from the neck down. It is embodied learning. Embodied living. Embodied mindfulness.
I hope you'll join me for this unique journey if you want to explore body and health and weight and food issues in a safe, structured, supportive environment.
Here's what you'll get:
Every day you'll receive "prompts" in our online classroom that will make you think and bring you to a deeper awareness of the obstacles that have kept you in this vicious cycle so far, show you the stepping stones to change, and guide you though a new approach to wellness and weight loss that is based on utilizing your personal strengths and draws upon the quickly emerging science of Positive Psychology.
Each week you'll get access to a weekly teleseminar and Q&A call so we can reframe your wellness journey, dig into the issues you're facing, and clarify anything that might not be completely clear to you.
Downloadable mp3 recordings of each class will help you review the learning and will bring you up to speed if you can't make a call live
And you'll have access to a tight-knit online Facebook community of fellow members, to brainstorm solutions, trade advice and experience, find potential wellness partners, and get personalized advice from us. No matter what's got you stuck, the community and Greg, Michael, and Patti are here to get you rolling again.
Our weekly phone meetings
Our weekly phone meetings (Tuesday evenings from 7:00-8:15pm Eastern) provide you with real-time coaching about real-time issues you're facing. No "formulas" or pre-recorded calls–these are live and chock-full of information and opportunities not only for full-group conversation, but also small group dialogue as well. These are not your usual "conference calls," but are much more interactive and community-based. We're revamping these calls to provide much more time for coaching so you can bring your real-life challenges to the table.
"I am feeling amazed. I am forcing myself to look at what goes on in my head. It's a really interesting process. I was skeptical at the beginning of Becoming Bendy, but now see how the class has very gently gotten me to approach myself in a whole new way. I feel that you all are guiding me along in a way that I don't even know it is happening, except that one day I noticed a shift. Thank you. -Holly Tomlinson
"This course equipped me with the tools I needed to successfully achieve goals that had previously eluded me. The self-coaching approach was a catalyst that sparked, and clarified ideas for goals, and the subsequent achievement of those goals. The opportunity to have a knowledgeable, supportive community of peers available twenty four seven, to give opinions on questions, share fears, successes, failures, and laugh with, was of paramount importance to the course. I found this community created a setting for an optimal safe place for accountability. The support I received from Michael, Greg and the rest of the virtual community was awesome." -Carol Wheeler
September 17 – October 23, 2013
This 37-day online course and community is for you if:
You want to lose weight, once and for all.
You want to be full of self-confidence and joy.
You're a "professional dieter."
You want to change your relationship to food, and to your body.
You used to do things you love but can't any longer–and want to again.
You want to live a healthy life with energy and purpose.
Up until now you have started and stopped dozens of times. You've taken tentative steps forward, only to get caught up once again in the chaos of daily life. You want to finally develop a consistent, sustainable, daily wellness practice that feels great, allows you to you see life more clearly, and increases your chances of a long and healthy life.
That's what Becoming Bendy is for. 
It's for the person who is committed to the task, but needs help and support to get there.
If you are committed to wellness, let's work together to help you find a sustainable path toward change.
When you join Becoming Bendy, you won't be asked to start a radical new way of eating or exercising, but it does involve a daily commitment to wise choices for wellness.
"I have more than 50 years of habits and issues to work through and change. And that is not a quick process. It may take even more years! But I am increasingly confident – not hopeful – CONFIDENT! – that this process will generate a complete metamorphosis into the long healthy vibrant life I seek on many levels."
-Kay Vanatta
I just listened to the recorded phone call and I was really struck by two things (well probably 12, but I'll restrain myself). One is the power of community, particularly sharing and hearing people struggling with the same things. I also like the many ways for resetting those attitudes and behaviors that you all have suggested. I feel like this group and Michael, Greg and Patti's tools are helping me and others make a more fundamental change than I expected. Yay! -Wendy Nelson
You'll have three coaches to guide your way:
Patti Digh
"If the Buddha had two kids, a dog named Blue, a Southern accent, and a huge crush on Johnny Depp, his name would be Patti Digh," wrote one reviewer after Digh's grassroots bestseller, Life Is a Verb, was published. Patti is smart, funny, and moving. She will touch your heart deeply. Audiences come away from her presentations both laughing and crying, and with a clearer sense of what's important in their own lives.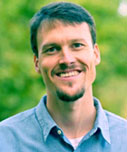 Greg Hottinger, MPH, RD
Greg is co-owner of NOVO Wellness (www.novowellness.com) and co-author of Coach Yourself Thin  (www.coachyyourselfthin.com) and author of The Best Natural Foods on the Market Today (www.bestnaturalfoods.com) and is a faculty member with Wellcoaches Inc. Greg is currently the lead nutrition expert for The Biggest Loser and has contributed to numerous other websites including French Women Don't Get Fat and The Flat-Belly Diet.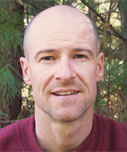 Michael Scholtz, MA
Michael is co-owner of NOVO Wellness (www.novowellness.com) and co-author of Coach Yourself Thin  (www.coachyyourselfthin.com). He is a faculty member and executive coach with Wellcoaches Inc, and is certified by ACE, NSCA and USATF. Michael is currently the lead fitness expert for The Biggest Loser and has contributed to numerous other websites including Men's Health Personal Trainer, The Abs Diet Online, and The Best Life.
We're going to do this for 37 days at a time
–because we believe you can change your life in 37 days.
In fact, we KNOW you can!
Frequently Asked Questions
1) Does this involve yet another diet (or eating plan, if the D word will not be used)? If it is, is this about being vegan and gluten-free? Will I need to stock my pantry with yet another diet-list of ingredients that I will not want to eat? If it's not a diet, then how is it different?
During the 37 days of Becoming Bendy, our goal is to help you become more aware of your food choices, your likes and dislikes, and have a better understanding of your relationship with food. You may overhaul your kitchen and make dramatic changes for the better during the course but only if you decide that is what is needed and what you are ready to do. There is no set diet, although Coach Yourself Thin offers specific guidance to help you eat healthier. You will be encouraged to tune in and make the changes you want to make. There will be many opportunities to share and discover more about whole foods and what helps you feel balanced and more in control of your health.
2) Does this involve physical movement? If so, how rigorous?
Our philosophy regarding physical activity is that any movement "counts" and everyone is different when it comes ability, motivation and goals. What good does it do to "prescribe" one way of exercising when most people will find it either too difficult or too easy? Most people enter a diet program expecting an exercise regimen because being told what to do is comforting… at first. Over time, they discover that being told what to do simply doesn't work. We all must find our own way. We will help you find a way of moving your body that works for you.
3)Will the calls be interactive, or simply me listening to people talk?
We believe in the power of community–and that's why we've created this class as a group experience. The stories of people in the group are what make group learning powerful, and our calls will be interactive to allow for sharing what's going on, what discoveries are being made, and to allow for real-time coaching.
4) Will the Facebook community allow interaction with both participants and the coaches?
Yes! We will be on the private Becoming Bendy FB page daily to answer selected questions and offer support. And, we have found that peer-to-peer support is invaluable because you have the opportunity to find support when you need it as well as lend a hand to others on the same journey. Both receiving and offering help are incredible catalysts for change.  All of this creates a powerful community atmosphere that is essential for sustainable change to occur.
5) Will the 'work' I need to do be writing? What if I can't stand writing? Will I need to submit it to anyone, or will it be private?
You will receive three "prompts" each day: Mindful Knowing, Mindful Eating, and Mindful Moving. Each will provide the opportunity to ponder a particular concept or idea, and some people will find journaling a powerful way to process their own learning. Others may choose another form of expression–it is an individual experience in a group context. You can process your learning in the form that best serves you… and you can share what you'd like to share, and nothing more. Whether you write about your discoveries or not, what we will ask is that you notice what you notice about your learning, and about your patterns.
6) Is there required reading?
You will need a copy of Greg and Michael's book, Coach Yourself Thin, for the course. It is available at Amazon and other online retailers. Each week, you'll have required reading in the book–this will allow for our calls to be less lecture-driven and more coaching-driven.

"For me the classes are about so much more than 'simply' losing weight. Each session, each class, I felt energized by the content and left with renewed awareness and focus on my health and well-being. They helped me to be more fully present in my life 'now'; to appreciate and enjoy my life even as I pursue goals that involve change. Thanks to the coach approach I'm no longer stuck on that hamster wheel, also known as one-size-fits-NONE plans! Instead, I was 'met' where I was. I was taught to always consider my current circumstances and to harness my strengths in pursuit of my very individual goals, dreams and vision! While the application of all I learned has been individual, the community provided space and support for my growth. The power that comes from exchanging support and understanding with others who are working to improve their own health is incredible. Together we can accomplish anything! I've participated in two sessions and can't wait for the next opportunity!" -Renee Reischl
 What you will have after 37 days in Becoming Bendy:
A better understanding of what has stopped you from reaching your wellness and fitness goals in the past. We'll focus not just on your behaviors, but the patterns beneath them.
The capacity to make healthy choices regardless of what is going on in your life.
Tools to help you be more flexible in your approach to healthier living and to regain your footing more quickly when you slip.
A clear view of what your best self looks like–and how wellness and fitness can help you achieve it.
A private Facebook community of peers to stay in touch with as support for each other.
A way to live the rest of your life with the energy, strength, and balance to do the things you love.
What you will get:
Our attention, encouragement, and expertise. We'll be present for six interactive coaching calls, in our Ruzuku classroom, and in the private Facebook group for this class.
Patti is the author of six books about living mindfully, including the bestsellers, Life is a Verb and Creative is a Verb. Michael and Greg are certified wellness coaches and authors of Coach Yourself Thin.
Provocative, imagination-busting daily coaching prompts – every single day for the duration of the time you're enrolled. Some will involve journaling and some will involve movement (every prompt can be adapted to your particular level of fitness).
A structure for raising awareness, re-writing thought patterns, and changing behaviors through vision building and goal setting.
SIX 75-minute interactive group workshop calls (September 17, 24, October 1, 8, 15 and 22) from 7:00-8:15pm Eastern) to explore and teach about each of the modules of the course:
Recognizing our Patterns and Stories about Wellness and Weight
Understanding the Seven Obstacles to Wellness and Weight Loss
Taking the Five Stepping Stones to Change
Gaining the Motivation to Continue the Journey
Recordings of every call for you to listen to on your schedule.
Members-only private online group for community support and further feedback from us for the duration of the class.
What we ask you to bring:
Commitment to becoming more empowered.
Commitment to doing the work.
Commitment to supporting others in their change process.
Commitment to your own voice.
Commitment to showing up–fully.
Commitment to never apologizing for your work–and never making excuses.
The class runs from September 17 – October 23, 2013.
---
If you do all the homework for 10 days, and attend the first two calls live, and realize this isn't for you, we will refund 100% of your money. But in order to get the refund, you'll need to submit your homework for those 10 days because it's our job to offer a strong curriculum, and it's your job to do the work. We can only succeed if we're partners in this work.
We would love to have you join us. This will be extraordinary. A life-changer.
Life is short. Eat and move well,
Patti, Greg, and Michael